In 1998, Casey graduated from Naval Officer Candidate School in Pensacola, Florida, and then went on to intelligence training in Virginia Beach before moving to San Diego where she served on an aircraft carrier for two years (USS Stennis, CVN-74, named after Senator John C. Stennis). During this assignment, the crew deployed to the Persian Gulf and worked in support of United Nations' Resolution 1242 against Iraq. She worked with SEAL Team 5 in carrying out maritime interdiction operations in order to halt the export of illegal oil from Iraq, in support of the oil-for-food agreement.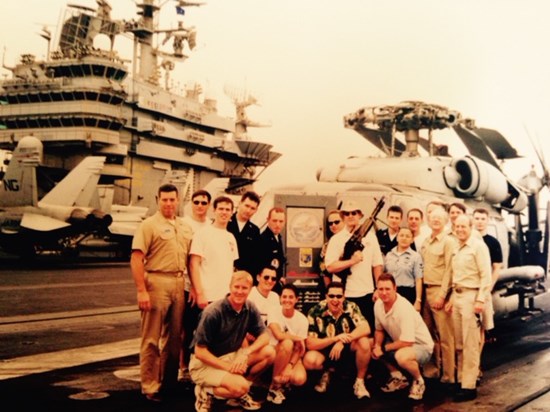 In 2000, she moved to Monterey to attend the Naval Postgraduate School, where she earned a Master of Arts in National Security Affairs focusing on Chinese foreign policy and decision making. After completing this graduate program, she was assigned to Pearl Harbor, Hawaii and served as the primary daily intelligence briefer for the Commander of the Pacific Fleet. She also worked as the Foreign Liaison Officer coordinating and executing intelligence exchanges with the navies of Thailand, Singapore, South Korea, and Japan. These exchanges demonstrated to Casey the importance of open communication and collaboration at all levels of government. During this time, she also began attending the University of Hawaii to pursue a Ph.D. in Political Science, focusing on Vietnam's political decision making process
In 2005, she resigned from active duty and moved to Hanoi, Vietnam with her husband Bob, who was serving as the Marine and Naval Attaché at the U.S. Embassy. While in Hanoi, Casey was hired to work as the Operations Assistant to the U.S. Ambassador. She also taught classes on cultural studies at the Hanoi University of Foreign Studies and American International College. During the three years that she lived in Vietnam, she completed her Ph.D. and wrote a book titled "Vietnam's Political Process: How Education Shapes Decision Making".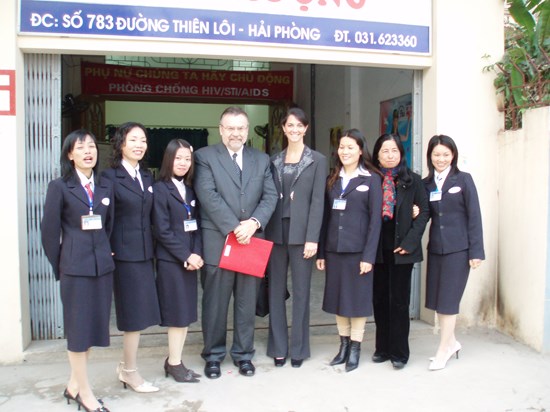 In 2008, she and Bob moved back to the United States and lived on the Monterey Peninsula. Bob served at the Defense Language Institute until 2011 when he retired after 23 years in the U.S. Marine Corps. In 2008, Casey taught at the Naval Postgraduate School and was eventually hired to teach National Security Decision Making at the Naval War College at NPS. In her six years as a professor she presented various papers at academic conferences. She was invited to share her research on rare earth metals and China's strategic resources policy at Harvard University. Casey's other published work can be found in International Affairs Forum, Space and Defense Policy Journal, Proceedings, Praeger International Security, Atlantisch Perspectief, Oxford's Journal of Church and State, Vietnam's Social Sciences Journal, and The Wall Street Journal online. You can read some of those publications here.
In 2012, Casey ran for Pacific Grove City Council where she served from 2012-2016.  She also served as the Vice President of the Monterey Bay California League of Cities.  Her experience in the military, in academia and in elected office taught her that very little can be accomplished by one individual.  Building teams by earning trust and confidence is key to mission accomplishment.  The military offered Dr. Lucius valuable leadership experience, as well as the opportunity to be a member of a greater team.  Her Masters and Ph.D. research focused on effective decision making which is why she emphasizes  leadership in decision making at each of her training sessions.  Dr. Lucius pulls from all of her professional and personal experiences to help organizations and people thrive.